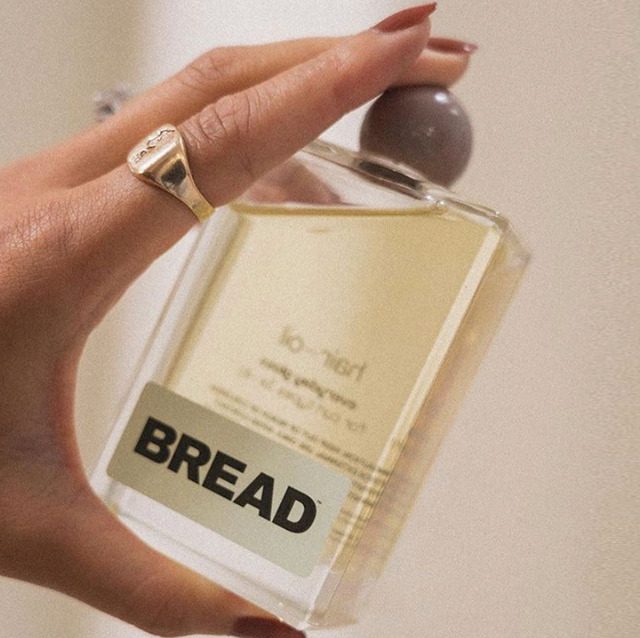 courtesy
Well, it's about that time of year. You know what time I'm talking about—when you're a part of, like, three different Secret Santa gift exchanges for each of your different friend groups or social circles. You've got one for your coworkers, your besties from home, your fam—it's never ending! But, of course, the worst thing is when you get someone's name, and your mind goes completely blank with what present to give them (don't worry, we've all been there). Fun, right?! You could ask around and pick everyone else's brain to come up with the perfect gift idea, or you can simply browse this list to see if inspiration strikes you.
Because we know you've got a lot of people on your list to gift this year, we made sure the below presents are all less than $40. Here, you'll find gift ideas anyone would want, whether they're into home decor, skincare, fashion, or tech gadgets, but if you're stressing over what to get, just keep in mind that a lighthearted, funny gift also goes a looong way and helps take the pressure off. Okay, less talking and more shopping! Here, 45 cute Secret Santa gifts to get the ideas flowin'.
Advertisement – Continue Reading Below
1
these workout bag essentials
Pinch Fitness Kit
Shopbop @Home
shopbop.com
$24.00
If a pair of fancy workout leggings isn't in the budget for a Secret Santa gift, this set of all the workout bag must-haves is just as practical and way more affordable. Inside this cute lil' pouch they'll find deodorant towelettes, blister balm, a hair tie, headband, dry shampoo, socks, bobby pins, and way more.
2
these calming bath salts
Rose Sea Soak
French Girl Organics
revolve.com
$22.00
Anybody who loves relaxing baths would love to receive these soothing bath salts made of epsom and Himalayan pink salts and infused with rose and ylang.
3
this travel perfume
Black Opium Click & Go
Yves Saint Laurent
ulta.com
$14.50
Like a roller ball perfume but better, this click-and-brush applicator allows you to spread the scent (a warm and spicy blend of coffee, vanilla, and white flowers) wherever you want.
4
this multipurpose hair oil
Hair Oil Everyday Gloss
Bread Beauty Supply
sephora.com
$24.00
Does the person have curly hair? Then they'd love to open a Secret Santa gift and find this cool bottle inside. This multipurpose hair oil keeps strands looking and feeling silky, soft, and smooth but not at all greasy.
5
these styling kit essentials
Fashion Emergency Kit
The Laundress
shopbop.com
$21.00
If you've got an office Secret Santa, stock their WFH desk with this set of fashion essentials, which includes a spot cleaner, static spray, wrinkle release, and fabric freshener.
6
this plant kit
Indoor Desert Grow Kit
Uncommon Goods
uncommongoods.com
$19.00
If the certain someone is a notorious plant killer, a desert Bonsai kit is perfect for the person who doesn't have a green thumb or a good memory for watering things.
7
this makeup brush gift set
EyesCream Paint Job
Beauty Bakerie
beautybakerie.com
$30.00
Are they both a foodie and a makeup lover? They'll love this gift set that's equal parts baking- and beauty-inspired and full of makeup tools that look like kitchen tools.
8
this travel coffee mug
Porter Mug
W&P DESIGN
nordstrom.com
$30.00
A regular ol' coffee mug may not be the most original gift idea, but this ceramic and silicone mug with a travel lid is totally different than all the others.
9
this relaxing way to sip wine
Sipski
30 Watt
amazon.com
$14.99
Now they can drink wine in the shower without worrying about spills. They're gonna thank you for this genius present, trust.
10
this set of coasters
Hexagon Concrete Coasters – Set of Four
mindtheminimal x Tia Mowry
etsy.com
$38.00
Coasters can protect and decorate a surface all at the same time, and the gift of a hand-painted concrete coasters is sure to please.
11
these cozy slippers
Women's Fuzzy Crossband Fluffy Furry Fur Slippers
Crazy Lady
amazon.com
$18.99
If they value being comfortable above all else, then def get them a pair of fuzzy slippers they won't want to take off.
12
these fuzzy socks
Leda Cozy Socks
It's not the holiday season unless you have copious amounts of fuzzy socks to wear around your house, amirite?! This pair comes in five different shades, and they're gonna want 'em all.
13
this printed tote set
Standard Reusable Shopping Bag
BAGGU
amazon.com
Get them a trio of reusable bags they can take to the grocery store to save plastic. These printed ones are cute enough to use on an everyday basis, too.
14
this nude nail polish set
The Nude Collection
d.i.d. nail paint
getyournailsdid.com
$33.00
These polishes are the perfect neutrals that look great on anyone. You might even want to snag a set for yourself!
15
this cute flask
Glitter Flask
BRMATE
nordstrom.com
$22.99
Ever seen a flask this pretty?! It could also serve as a cheeky decorative piece when not in use.
16
a dainty gold necklace
Lovely Day Necklace
Humans Before Handles
humansbeforehandles.com
$37.00
The best things come in small boxes! Gift your Secret Santa a pretty piece of jewelry, like this gold lariat necklace with a heart-shaped pendant.
17
this chic bar soap
Côte d'Azur Bar Soap
Oribe
net-a-porter.com
$28.00
If you know the person you're shopping for loves the smell of Oribe hair products as much as they love their styling capabilities (who doesn't?), get them this luxe bar soap so their whole body can smell like it.
18
this warm, earthy candle
Mahogany, Sandalwood, Rum | Double Wick Candle
PontieWax
etsy.com
$22.00
Bring warmth to someone's desk or tabletop with a dreamy soy-wax scented candle like this one with notes of sandalwood, mahogany, and rum.
19
this travel tumbler
Classic Insulated Tumbler with Straw and Flip Lid
Simple Modern
amazon.com
$22.62
A traveling tumbler like this one makes drinking on-the-go much more environmentally friendly. It's stainless steal, holds 28 ounces, and comes in a bunch of fun colors and prints. 
20
these convenient headphones
S-Gear Wireless Earbuds
Soul Electronics
amazon.com
$39.99
Chances are, your Secret Santa recipient has lost headphones in the past. It's always a good idea to have a backup, like this pair of Bluetooth, in-ear headphones.
21
this elevated travel set
The Passport & Luggage Tag Travel Set
Béis
nordstrom.com
$34.00
A chic, matching luggage tag, passport case, and clear pouch for liquids will get a lot of use—when they can travel again, that is.
22
this cute, cropped sweater
Ribbed Bodycon Button Up Cardigan
Once they open this gift, they'll want to stuff all their old cardigans under the bed because this cute, cropped, fitted cardigan will be their new favorite (no offense, Taylor Swift).
23
a simple, decorative vase
Pure White Ceramic Vases
West Elm
westelm.com
A minimal ceramic bud vase is a solid gift for anyone who loves flowers and home decor. Instead of wrapping this one, add a few buds or pretty greens to it before hiding their surprise.
24
this cute salt lamp
Himalayan Pink Crystal Large Lamp
One of these guys instantly adds more atmosphere to any room and makes it more homey.  
25
this best-selling book
Disappearing Earth: A novel
Julia Phillips
amazon.com
Being at home more means they might be spending more time cozying up to a book, so they'll love to dive into this bestseller. Even better if they're into true crime and mysteries. 
26
this sampler set
Superfood Latte Sampler
With these turmeric, matcha, and cocoa sample sets, they can add in a bit to any drink, like a glass of water, a smoothie, or a hot latte for all the antioxidants. 
27
this bath bomb set
Organic & Natural Essential Oil Bath Bombs
Aprilis
amazon.com
$13.99
A set of six luxurious bath bombs is a treat for the biggest bath aficionados. Each is infused with a different essential oil, so they can figure out their fave. 
28
this all-in-one charger
Charging Hub
Whoever you got for Secret Santa, they're bound to love the gift of all their batteries on 100 percent. This compact hub features slots for a range of tech essentials and fits seamlessly on any tabletop.
29
this special shout-out
Felt Letter Board
This fun letter board will let everyone know what mood they're in or what their fave quote is.
30
this electric warmer
Hot Electric Heated Warm Cosy Foot & Hand Warmer
EnjoCho
amazon.com
$11.99
Their feet (or hands!) will never be frozen solid again with a fuzzy electric heater that'll warm them right up.
31
this pom-pom hat
Cable-Knit Fleece-Lined Winter Beanie
Arctic Paw
amazon.com
$14.99
Their head's gonna be so cozy thanks to the fleece lining on this bb. Also, who can resist the fun pom-poms?!
32
this super-useful pen
Multi-Click Gel Pen With Assorted Ink Colors
Kate Spade New York
amazon.com
$14.95
A pretty pen will make your Secret Santa happy to write all those thank-you notes after the holidays—or they can simply use it to add a touch of gold to their desk.
33
this delicate stacking ring
Istanbul Thin Stacking Ring
Bonito Jewelry
bonitojewelry.com
$35.00
Whether they're into more subtle jewelry or they like piling it on, a thin hammered band is the perfect gift.
34
this beach spray
Shubie Surf Spray
Beachwaver Co.
nordstrom.com
$18.00
If they've ever wanted effortlessly wavy hair that looks like they've been on a beach all day, you're gonna want to give them this top-rated nonsticky spray.
35
this subtle bling
14K White Gold Plated Small Hoop Earrings
Buycitky
amazon.com
$7.99
These small huggie earrings go with any outfit, but the stone and gold combo will give extra sparkle.
36
this big water bottle
21-oz. Water Bottle
Hydro Flask
amazon.com
A sleek reusable water bottle is the perfect gift for someone who is more low-key—and maybe needs a subtle reminder to drink more H2O.
37
these colorful straws
Stainless Steel Straws 10.5
Speaking of reusable items, anyone could have some metal straws on hand to save on plastic. These even come with a convenient cleaning brush. 
38
this grooming kit
Personal Grooming Kit
Keiby Citom
amazon.com
$9.99
There's always time for self-care, even on the go. A lightweight, 12-piece travel and grooming kit is the perfect gift for everything from nail to facial care.
39
this lifesaving facial tool
Gua Sha Facial Lifting Tool
Mount Lai
sephora.com
$28.00
Turn the home into a spa with a special tool that you soothingly rub around your face. It's designed to stimulate circulation, which can de-puff, lift, and sculpt the face.
40
this cozy heater
Space-Saving Portable Heater
Honeywell
amazon.com
$36.21
If their house or apartment feels cold year-round, this gift is basically priceless. A minimal personal heater for their desk or a small space will keep them warm through the New Year.
41
this perf coffee-table book
Gray Malin: Italy
A Secret Santa gift is the perfect reason to get someone a chic book that'll look great on their coffee table (and remind them of traveling).
42
this hair mask
Don't Despair, Repair!™ Deep Conditioning Hair Mask
Briogeo
sephora.com
$36.00
Indulge their beauty obsession with a luxurious mask that deep-conditions dry, damaged hair and leaves their strands feeling oh-so-smooth.
43
this chic picture frame
Brass Frame
An elegant brass frame is perfect for protecting and displaying their most cherished memories.
44
this adorbs notepad
Week-to-Week Desk Notepad
Everyone has things they need to remember. This notepad is a pretty place to write down this week's grocery list or to-dos.
45
this hydrating mask
Quench Set of 5 Intense Hydration Masks
SATURDAY SKIN
nordstrom.com
$30.00
As the year comes to an end, it's time for much-needed R & R. This luxe face mask brightens and hydrates dull, tired-looking skin.
This content is created and maintained by a third party, and imported onto this page to help users provide their email addresses. You may be able to find more information about this and similar content at piano.io
Advertisement – Continue Reading Below