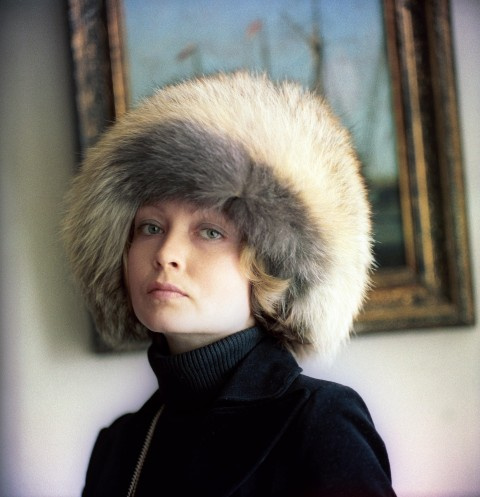 Zhanna Bolotova
On October 19, Zhanna Bolotova turns 79, but she is unlikely to have a festive mood for a celebration. The fact is that for the first time in many years, the actress will spend this day alone, without her beloved husband, who was there for half a century: Nikolai Gubenko died on August 16 after a serious illness.
Their colleagues were jealous of their love and creative union, because the director filmed his muse in every film. But it cannot be argued that the relationship of the spouses from the very beginning was cloudless and ideal. Many considered their marriage a misalliance: Bolotova is the daughter of a diplomat, Gubenko is an orphan from an Odessa boarding school. A much more suitable contender seemed to be Marina Vlady's cousin Nikolai Dvigubsky, whom Zhanna Andreevna married at 19. Why did the divorce take place after a year and a half, and how could Nikolai Gubenko become a man of dreams for a girl from high society?
THE WAY CHOSEN RANDOMLY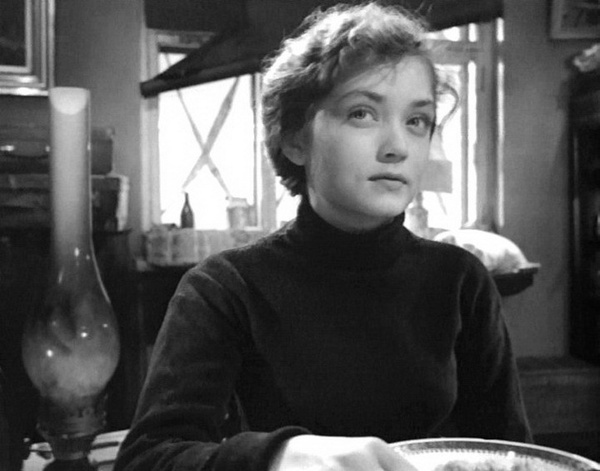 At 15, Zhanna Bolotova made her film debut
The future actress was born in the village of Ozero-Karachi, Novosibirsk Region, in the family of Major Andrei Bolotov, Hero of the Soviet Union, who later got a job at the Foreign Ministry. As a child, Jeanne was close to her grandmother and, thanks to her instructions, she began to read classics early. So, the girl discovered "Eugene Onegin" at the age of five.
As a teenager, Bolotova moved with her parents to Moscow, which played a key role in her further destiny. She was a simple schoolgirl who had no idea what profession to choose. The answer came to 15-year-old Zhanna when she went to visit a friend who lived near the Gorky film studio.
In the evening, a friend decided to accompany Bolotova to the bus stop, there was a crowd in the square. It turned out that they were recruiting people for extras in "Quiet Don". The girls decided to join the numerous applicants, when suddenly Jeanne was pulled by the shoulder and asked how old she was. The schoolgirl concluded that they wanted to take her to the police, but in fact, they called her to audition at the "House in which I live". In the studio's photo shop, the aspiring actress ran into Alla Larionova, who came to the casting of the film "Anna on the Neck", and was stunned.
"There were 11 men with her: as an escort. The men, when they saw her, immediately followed her. Alla Larionova sat down, they put a light on her … This is something! Aqua eyes, two emeralds. She was sitting, and I thought: "We must leave, what am I doing here?" – admitted Bolotova.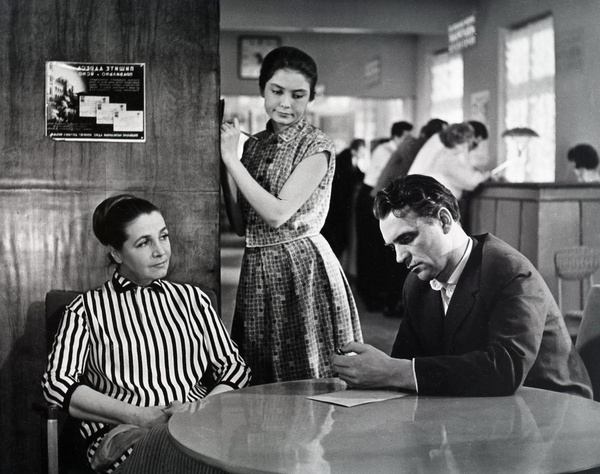 Bolotova's partner in the painting "People and Animals" was her teacher Tamara Makarova
Self-criticism and modesty remained with the actress even when she was selected among dozens of applicants who wanted to enter VGIK. Together with Bolotova, Svetlana Svetlichnaya, Larisa Luzhina, Galina Polskikh studied on the course of Sergei Gerasimov and Tamara Makarova. At the same time, it was about Jeanne, after filming in the films "The House in Which I Live" and "People and Beasts", that they started talking about a girl of amazing beauty and inner purity. "When they tell me that I'm a beauty, it seems that they take me for an idiot," the artist responded to the compliments.
The death of her husband and the accident of her grandson: what Galina Polskikh reproaches herself for
However, the main thing is that the audience and directors saw in the actress both talent and attractiveness. She starred in the film by Larisa Shepitko "Wings", in "Journalist" by Sergei Gerasimov, in the film "The Fate of a Resident". For the role of Miss Bettle in "The Flight of Mr. McKinley", the star was awarded the USSR State Prize. However, Bolotova was able to reveal herself as an artist later: thanks to the main love in her life …
FAMOUS FANS AND HOME LOVE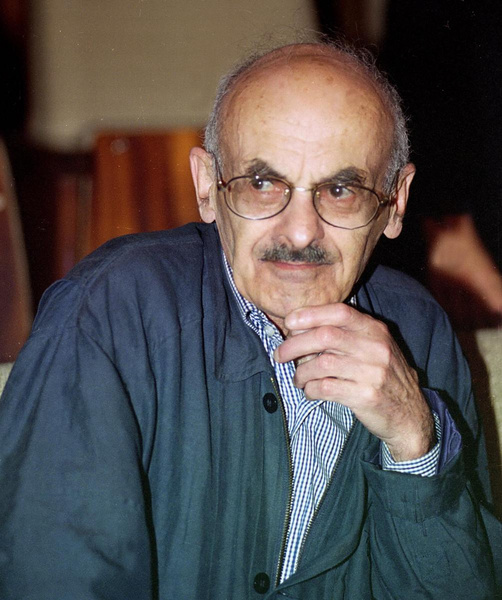 Bulat Okudzhava dedicated poetry to the actress
Zhanna Bolotova attracted the attention of men from her youth: bright, wayward, she was almost the only student who allowed herself to argue with the master Sergei Gerasimov. The actress was nicknamed a girl with character not only for this amazing directness and ability to express her opinion. The artist refused not only from roles that she did not like, but also from courtship of eminent gentlemen.
According to rumors, Bulat Okudzhava himself was inflamed with feelings for the freshman, although he was married. Jeanne the barda resolutely rejected, he also expressed emotions as best he could – in poetry. "Little woman", "On the Smolensk road", "Old jacket" – experts are sure that the poet dedicated these works to Bolotova.
Why Tatyana Lavrova, loved by Evgeny Urbansky, Oleg Dal and Andrei Voznesensky, died alone
It is worth noting that, according to her parents, Zhanna was supposed to marry a man of "her circle" – her dad had long achieved success in his diplomatic career, acquaintances considered Bolotova a girl from high society. Her manners, her ability to stand in public, the ability to present friends with good gifts – many disliked this. Nikolai Gubenko, who spent his childhood in a boarding school and had no idea about luxury goods, was no exception. And although the actress later assured that Gubenko was her best friend as a student, classmates thought differently.
"Kolya was probably in love with Jeanne from the first year, but at the same time he hated her, because she was from a diplomatic family, all so aristocratic and graceful. Probably, this hatred later turned into love, "Larisa Luzhina reasoned in the documentary film" Zhanna Bolotova. A girl with character. "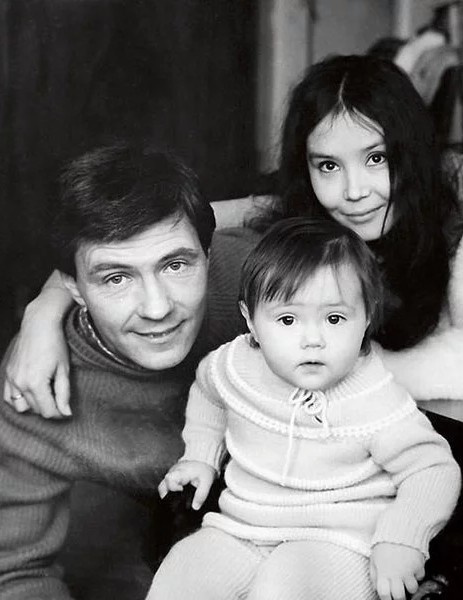 After a divorce from Zhanna Dvigubsky, he married Natalia Arinbasarova
The complexity of the relationship between the students was also confirmed by the fact that soon they quarreled to smithereens and did not speak to each other for a year and a half. According to Zhanna, the quarrel occurred because of Gubenko's harsh statement at a friends' party: the guy ridiculed the behavior of a teetotal girl, joking that she was a "general's daughter". In spite of Nikolai Bolotova, she jumped out to marry the artist Nikolai Dvigubsky – a man corresponding to her status, with French origin. However, the marriage was unhappy.
Unsuccessful marriage and love to the grave: how Maya Plisetskaya won the young composer
"I was completely unfit for a wife then. She could not do anything, the artist – and that's it, – the actress explained. – Fought in a silly way. Kolya Dvigubsky was wonderful, but very spoiled. I married without love – and this is my big drama. I was just terribly afraid that I would remain an old maid, although I was 19. But almost everyone from the course has already started families! Zhenya Zharikov married, someone else. And whoever I liked was already married. I remember that I liked Volodya Ivashov terribly, but he fell in love with Svetlichnaya already then. "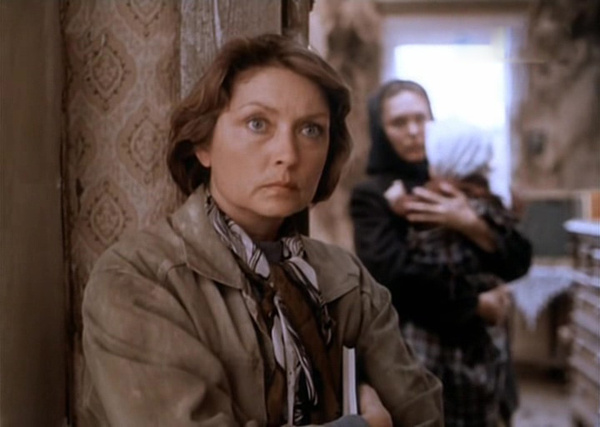 Until the end of the 80s, Gubenko filmed Bolotova in his films
On the last call at the university, the actress herself approached Nikolai Gubenko and offered to make up. The man misunderstood her words: he took her to his hostel. And although even then Jeanne understood that Nicholas was no longer interesting to her as a friend, but as a gentleman, she gave him a turn from the gate: if she agreed to intimacy, the relationship would "get dirty". "Then it went on increasing. Kolya was in love, but then he refused all courtship and only followed me … I remember that on May 1, we agreed to go to the demonstration throughout the course, but almost no one came, only Kolya and I, and this brought us even closer … Then I confessed everything to my first husband, although it was terribly difficult, "Bolotova confessed.
Divorce for a new marriage and 37 years of happiness. The love story of Roxana Babayan and Mikhail Derzhavin
This time, Zhanna was in no hurry with the marriage, because once she had already burnt herself with Dvigubsky, hastily accepting the marriage proposal. For seven whole years, Bolotova and Gubenko lived together until they signed. The actress reasoned simply: while the guy from the orphanage is not interesting to anyone, but if he becomes a famous director, a line of beautiful girls will immediately line up, then it is then that you need to test your feelings for strength. But the artist in vain doubted the strength of Nikolai Nikolaevich's love – his wife remained his only muse. The director filmed her in every film: "If you want to be happy", "Wounded", "From the life of vacationers", "And life, and tears, and love", "Forbidden zone".
STORY WITH A SAD FINAL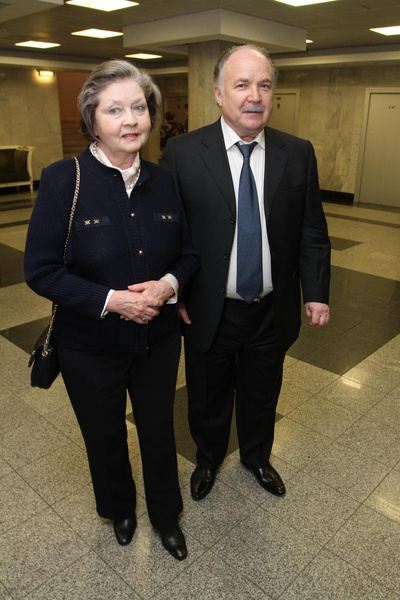 Nikolai Gubenko was the main man in Bolotova's life
The love story of the couple was admirable. "Since I did not have a mother – she is my mother, since my sisters showed up at 16 – she is my sister, because she is my only – she is my wife. Zhanna is my everything, "said Gubenko.
Larisa Rubalskaya: "I was very worried and suffered that I have no children"
But although they adored each other, heirs in the family did not appear. "For me, work and Kolya will always be more important. I understood that people of some professions cannot have children, because they become unhappy. When you see how many children were killed by the artists, you think: maybe it wasn't necessary? Kolya and I are wonderful together, "assured Zhanna Andreevna.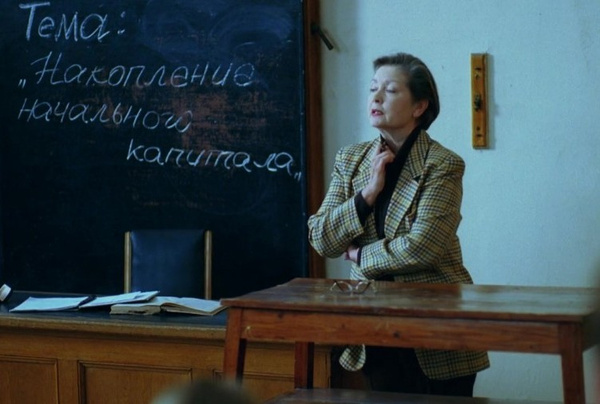 The last role of the actress to date is in the film "Zhmurki"
In the late 80s, Nikolai Nikolaevich quit making films, becoming the Minister of Culture of the USSR. Since 1993, he headed the "Commonwealth of Taganka Actors", and later also went to the Moscow City Duma. The wife took care of the house, kept house, made sure that the busy chosen one always had dinner on the table and ironed suits. Has the actress abandoned her career, devoting herself to her family?
Work in the dating service and trade in the market. What happened to Tatiana Klyueva's "Barbara Beauty" after leaving the cinema?
After her role in the "Forbidden Zone" in 1988, Zhanna Andreevna did not appear on the screen for almost 20 years. In 2005, she appeared in the role of a teacher in the film "Zhmurki", and then, only because she had respect for Alexei Balabanov. The collapse of the USSR Bolotova was going through hard: it seemed that the old world had collapsed. In the 90s, she was offered uninteresting scenarios, it was easier not to act at all than to play grandmothers. The scene did not attract the star of the 70s either, and she considered the modern acting school terrible.
"And I also had personal circumstances," the artist explained the reasons for ending her career. – Mom was very sick, dad died. And for my mother I had an absolutely incredible, some kind of abnormal love. When she fell ill, I was in her hospital from morning till night. There is no time for roles. And Kolya also needed help. He's a completely crazy worker. "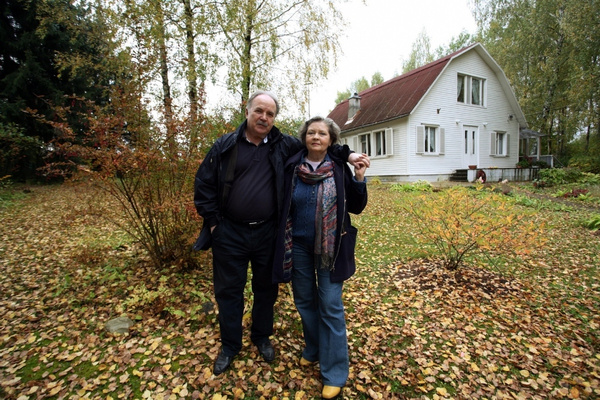 The spouses often rested in a dacha near Moscow, but Gubenko refused to leave work and move there.
For many years Zhanna Andreevna lived for her husband, looked after him, supported him. Sometimes she suggested that her lover give up work, retire, move to a dacha. However, for a hardworking director, this was impossible. "Kolya always left the stage with applause and shouts of 'bravo'. This audience's gratitude for him was above all the awards. It was his happiness. And the happiness of my life was such Gubenko, "Zhanna Bolotova emphasized.
In recent months, Nikolai Nikolaevich was ill a lot, in the spring there was information that, together with his wife, he was hospitalized with suspected coronavirus. Soon the actress and the head of the "Commonwealth of Taganka Actors" was discharged, it seemed, the main danger was behind. But on August 16, just a day before his 79th birthday, the director died of cardiac arrest. It is difficult even to imagine what Zhanna Andreevna felt when she lost her lover, next to whom she spent more than half a century …
Died actor and director Nikolai Gubenko
"You know, it's especially hard for me now," the star didn't hide. – Earlier it seemed to me that Kolya is the same as all normal, good people. But at some point in my life, I realized that he was completely different. The difficult fate made him unusually sensitive, subtle, honest. There has never been and never will be a person like Kolya. "
Based on materials "AiF ", "MK".
Photo: Legion-Media, Sergey Ivanov / PhotoXPress.ru, personal archive, footage of the films "House I Live in", "Forbidden Zone", "Zhmurki"